Kroger recalls multiple food products for e. coli and hepatitis A
The Kroger Company has announced it is recalling select beef products and berries because they could potentially pose a health hazard to consumers. Ribeye steaks and certain ground beef products sold by Kroger, based in Cincinnati, Ohio, are suspected of being contaminated with e. coli. The beef recall includes bone-in ribeye steaks, boneless ribeye steaks, and in-store produced ground beef. These beef products were sold from April 23 to June 7, 2019, at Kroger stores in the Greater Cincinnati, Northern Kentucky, Southeast Indiana, and Dayton areas.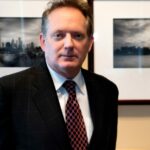 In addition, Kroger has recalled its Private Selection Frozen Triple Berry Medley (48 oz), Private Selection Frozen Triple Berry Medley (16 oz), and Private Selection Frozen Blackberries (16 oz), manufactured by Townsend Farms, due to possible hepatitis A contamination. The Food and Drug Administration (FDA) discovered the contamination when testing a sample of the Private Selection frozen berries.
The berry recall includes the following products that were distributed to Kroger stores across the US:
Private Selection Frozen Triple Berry Medley, 48 Oz (Best By: 07-07-20; UPC: 0001111079120);
Private Selection Frozen Triple Berry Medley, 16 Oz (Best By: 06-19-20; UPC: 0001111087808);
Private Selection Frozen Blackberries, 16 Oz (Best By: 06-19-20, 07-02-20; UPC: 0001111087809)
All of the berries potentially contaminated with hepatitis A have been removed from store shelves. Consumers who have either the beef products or the berries in their homes should not eat them, as they could cause serious illness.  Note:  Townsend Farms was previously linked to a major outbreak of Hepatitis A.
Hepatitis A is a contagious liver disease that results from exposure to the Hepatitis A virus, including from food. It can range from a mild illness lasting a few weeks to a serious illness lasting several months. Illness generally occurs within 15 to 50 days of exposure and includes fatigue, abdominal pain, jaundice, abnormal liver tests, dark urine and pale stool. In rare cases, particularly consumers who have a pre-existing severe illness or are immune compromised, Hepatitis A infection can progress to liver failure.
Consumers who may have consumed the potentially contaminated berry products should consult with their health care professional or local health department to determine if a vaccination is appropriate, and consumers with symptoms of Hepatitis A should contact their health care professionals or the local health department immediately.