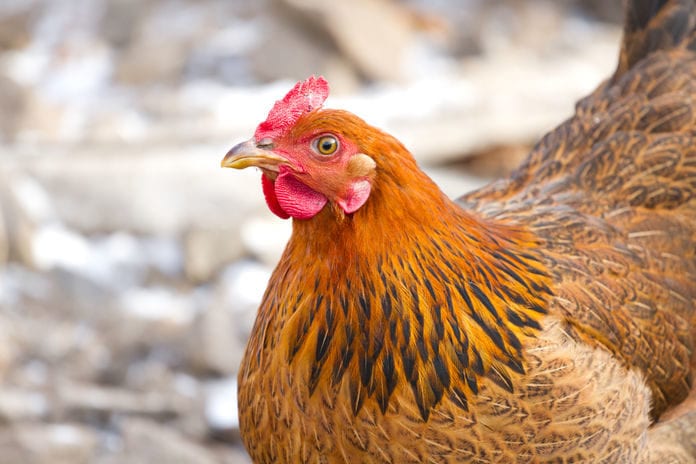 Backyard Poultry Salmonella Outbreak over 1,000 infected in 49 States.
The ongoing multistate outbreak of salmonella linked to backyard poultry continues to grow and is on track to exceed the 2017 toll of 1,120 people who got sick from contact with backyard poultry.
The U.S. Centers for Disease Control and Prevention (CDC) announced that as of August 30th the total number of people affected by this multistate outbreak was 1,003. According to the CDC in the month of August there were 235 reported cases of salmonella linked to contact with back yard poultry. This multistate outbreak has already become the biggest cause of salmonella infections in the U.S. killing two and sending another 175 people to the hospital.
Federal Health officials have stated that this salmonella outbreak has already affected people in 49 states. According to the CDC the real number of those affected by this outbreak might be bigger than the tallies show, they stated that for every reported case of salmonella there are another 29 cases not reported.  A spokesperson for the CDC stated "The ongoing multistate outbreak of salmonella linked to backyard poultry is the largest we've seen this year to date."
The CDC announced that the biggest cause for concern is that nearly a quarter of the reported cases this year involved children. Dr. Megin Nichols, an epidemiologist in the CDC's outbreak response and prevention branch, said "Young kids are more likely to kiss, cuddle or snuggle with poultry and then may not wash their hands as thoroughly," It is important for parents or guardians to monitor their children when they come in contact with backyard poultry making sure they don't kiss or touch their mouths after playing with the animals.
A growing concern in the U.S. is the lack of public education when it comes to keeping poultry. The American Pet Producers Association stated that about 10 million U.S. households had chickens as pets in 2018. A misconception that many first time poultry owners have is that if an animal is healthy, it can't carry salmonella, when in reality chickens can carry salmonella in their gut without it harming them. The CDC issued a warning to owners of poultry, they should avoid feeding them antibiotics as it can cause resistant and more virulent strains of salmonella bacteria. The CDC has listed information and advice for owners of poultry in their website to help reduce the amount of people affected by this outbreak.
Ron Simon, a national Salmonella Lawyer, stated that salmonella infects people of all age groups and backgrounds. Infants, the elderly, and people who have compromised immune systems are at greater risk of severe or complicated disease. Children under five years old are diagnosed with the disease more frequently than all other people.
https://www.cdc.gov/healthypets/pets/farm-animals/backyard-poultry.html
https://www.cbsnews.com/news/salmonella-outbreak-tied-to-backyard-chicken-flocks-and-poultry-surpasses-1000-cases-in-49-states/
National Salmonella Lawsuit Lawyer