What is Commercial Sterilization
For K-State's spring break, my friends and I piled into a white Mystery Machine van to tour some national parks like Arches, Grand Canyon, Zion, Bryce Canyon, and Horseshoe Bend.
Doing what college kids do for meals, we ventured into a grocery store near Kayenta, AZ to find some cheap grub—because fast food is way out of our budget. Collectively agreeing upon cans of beef-and-bean chili for dinner, we bought them and continued our drive to the Grand Canyon. During our first long hike, a couple of our group members began fretting about the well-being of the beef-and-bean chili sitting in the van. We could rest assured, for the contents of our unrefrigerated beef-and-bean chili are safe and sound within the sealed, retort metal can. Why? Commercial sterilization.
Commercial Sterilization
Commercial sterilization is a food sterilization method that uses heat to destroy common pathogens res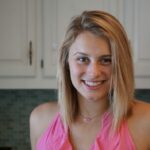 ponsible for food poisoning without degrading the quality of the food.  Commercial sterilization targets pathogens like Clostridium botulinum.
Food processors error on the side of extreme caution when calculating how many potential endospores there are in a can. Commercial sterilization methods apply heat for a long enough time to inhibit the growth of harmful bacteria and destroy preexisting toxins.
Even with commercial sterilization, it is still a good idea to store canned goods in as cool and dry of a location as possible, but if it sits in your car for an afternoon of hiking, you can rest assured that it's safe to eat.
Preventing C. botulinum
According to the Mayo Clinic, botulism is "a rare but serious condition caused by toxins from bacteria called C. botulinum."
botulinumproduces endospores that can germinate within the anaerobic environment of a can of food. Bulges in metal lids of cans indicate possible contamination of harmful anaerobic pathogens like C. botulinum. If you notice your canned item has a pouch of air, do not assume it is safe and avoid consuming the product. Notify the manufacturer of the product by calling the number found on the back of the canned food product, for they will likely want you to send a sample to a laboratory for testing.
For more information, see infant botulism.
Symptoms
Beginning between 12 to 36 hours after ingesting botulism toxins, some of the following symptoms will occur:
Difficulty swallowing or speaking
Dry mouth
Facial weakness on both sides of the face
Blurred or double vision
Drooping eyelids
Trouble breathing
Nausea, vomiting and abdominal cramps
Paralysis
If symptoms arise, seek urgent medical care.
References
Mayo Clinic. (2010). Botulism. Available at http://www.mayoclinic.com/health/botulism/DS00657.