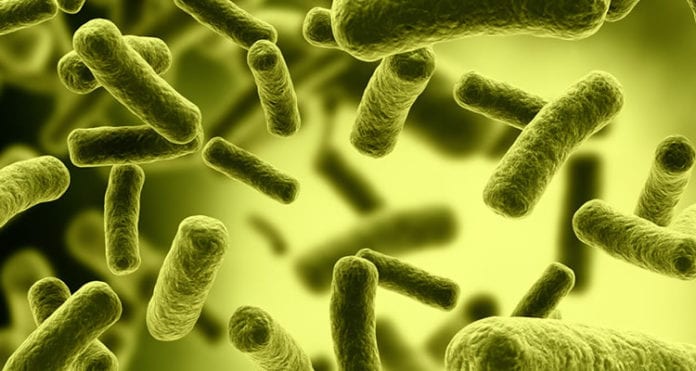 Once again, only this time in Oklahoma, there is  a deadly strain of E. coli circulating that has that state investigators looking closely at agricultural events in the state.  There are 12 identified victims so far, all becoming symptomatic since mid-March of this year, but the number is expected to rise as investigators link additional victims bearing the same genetic footprint of a dangerous strain of E. coli.  The common link between these victims is attendance at county and state fairs throughout the state.  These 12 victims all sought medical attention at local hospitals on or before Thursday, April 3rd.
Dr. Lauri Smithee, on behalf of the Oklahoma State Department of Health (OSDH), noted that the cluster of injured persons does appear to be centered around agricultural events in the state.    Dr. Smithee was quick to note that the link to agricultural events is not yet definitive, and no specific source has been identified.  OSDH is taking the lead in this investigation, working with health professionals to locate a specific source, and have indicated they intend to investigate this outbreak thoroughly. Dr. Smithee explaining that Shiga toxin-producing E. coli is extremely dangerous, and causes diarrhea that often contains blood and that serious cases can causes serious damage to a person's kidneys.
Meanwhile, one of the young victims, Connor Sneary, has made headlines in his community and around Oklahoma,  was admitted to Oklahoma University  Children's Hospital–his E. coli infection has been traced back to the Oklahoma State Fair Grounds, though no specific source has yet been determined.
State Fairs and Agricultural Events are Breeding Grounds for Pathogens like E. coli and Salmonella
There have been more than a dozen outbreaks of E. coli and salmonella linked just to state and county fairs in last decade, including a fatal outbreak in October of 2012 in North Carolina linked to a county fair's petting zoo.  Many of these institutions traditionally failed to have adequate hand washing and sanitation stations set up for the children at petting zoos.  Unfortunately, E. coli and salmonella are passed through feces, and petting zoos are replete with feces, be it on the ground on the animals themselves.  Children are not aware of the dangers of hand to mouth, and have even been known to share food with animals.  Many of these major outbreaks have led to lawsuits that have led to positive changes in the way petting zoos, and state fairs more generally,  are managed.
But fairs are not the only conduit of these pathogens.  Livestock shows, rodeos, and many of the activities that center around animals can also pose a danger, and for patrons who are not aware and cognizant of proper animal handling, E. coli and salmonella, and other  pathogens, can get passed to children and adults.  They can even get into the food supply at these events if the food handlers fail to follow proper food handling and preparation procedures.
National food safety lawyer Ron Simon has represented many of the victims of E. coli and salmonella poisoning, and advises patrons of these events:
"enjoy yourself, but wash your hands often and bring along had-sanitizer for the young ones in your group.  Proper supervision and making sure that children do not put their hands, or other objects, into their mouths is very important.  So too is cleaning clothing and strollers or other items used when visiting these locations, as they may have come into contact with animal feces." 
Ultimately, however, Simon believes "the onerous of keeping these places clean is on the owners and operators.  These places are open to the public, and hence the owners and operators of these facilities have a duty to provide a safe and healthy experience for their patrons."