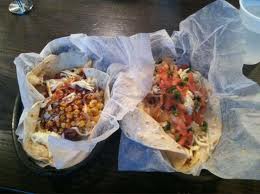 The Brazos County Health Department has reported a significant salmonella outbreak near College Station, Texas.
According to BCHD, at least 30 individuals have been sickened after eating at the Fuego Tortilla Grill in College Station, home of Texas A & M University and the Aggies. The Fuego Tortilla Grill is located on Poplar Street, and is a local favorite. But testing was performed on food samples taken from the restaurant on May 13th after a string of salmonella victims had led investigators to their doors. The victims had been identified over the last 9 months, going back to September of this last year.
Ron Simon & Associates, the only law firm located in Texas whose sole practice is food poisoning, and one of only a few nationwide food poisoning law firms, is currently representing a number of salmonella victims. The victims of this and other outbreaks linked to salmonella are often the victims of poor hygiene, improper food preparation and storage, and a failure to maintain a clean and sanitary facility.
The Brazos County Health Department has not yet released its trace-back investigation; its inspection reports of Fuego Tortilla Grill; the line-list of identified victims; or the report on the environmental samples taken from the premises. What we do know is that each of the 30 victims was linked to this outbreak due to having tested positive for Salmonella Typhimurium-Ohio. Twenty-six of the victims traveled to Brazos County near College Station or live there, while the other four are possibly secondary infections.
Ron Simon and his salmonella lawyers are currently interviewing callers at 713-306-3880, over the holiday weekend, to make sure the victims get proper medical attention; are tested for salmonella; and safeguard their important legal rights. Ron Simon and the other attorneys at Ron Simon & Associates have led the way in many national salmonella outbreaks, including some of the major outbreaks here in Texas, such as the Iguana Joe's salmonella outbreak and the Bob's Taco Station Cyclospora outbreak.
If you or a loved one were tested for salmonella, interviewed by the health department, or became ill after eating at Fuego Tortilla Grill on Poplar Street, contact one of our Texas salmonella lawyers today.