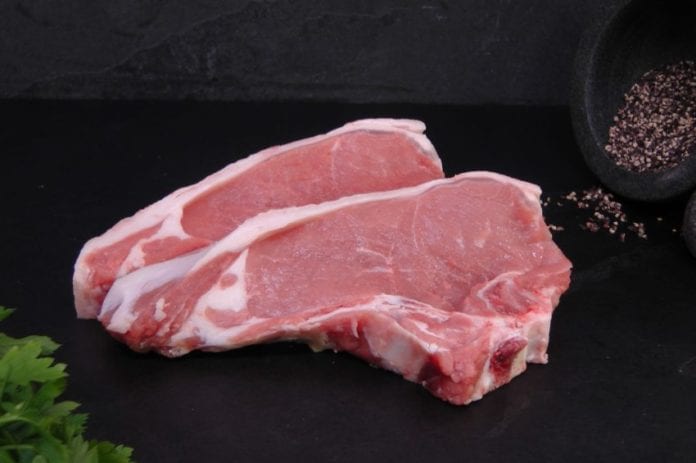 Over 6.5 million pounds of raw beef products potentially contaminated
At least 57 people in 16 states have become ill after eating potentially contaminated beef products. JBS Tolleson, Inc., has recalled approximately 6,500,966 pounds of the raw, non-intact beef products because they may be contaminated with salmonella.
The U.S. Department of Agriculture's Food Safety and Inspection Service (FSIS) was notified of the first illness on September 5, 2018. Traceback procedures enabled FSIS to identify the source of multiple illnesses as JBS, based in Tolleson, Arizona. FSIS has now identified 57 sick consumers from 16 states with illness onset dates ranging from August 5 to September 6, 2018, as directly related to JBS produced beef.
Recalled, potentially contaminated beef was packaged on various dates from July 26, 2018, to September 7, 2018, and was shipped nationwide under multiple brand names, including Cedar River Farms, Comnor Perfect Choice, Grass Run Farms, and Showcase. The products subject to recall bear establishment number "EST. 267" inside the USDA mark of inspection.
Consumers who have these raw beef products in their refrigerator or freezer should dispose of them properly or return them to the store of purchase. The potentially contaminated beef should not be eaten. Consumption of food contaminated with salmonella can cause salmonellosis, one of the most common bacterial foodborne illnesses. The most common symptoms of salmonellosis are diarrhea, abdominal cramps, and fever within 12 to 72 hours after eating the contaminated product. The illness usually lasts 4 to 7 days.
If you have purchased or consumed any of the raw beef products potentially contaminated with salmonella and recalled by JBS Tolleson, please contact the food poisoning lawyers at 1-888-335-4901 to learn more about your legal options.