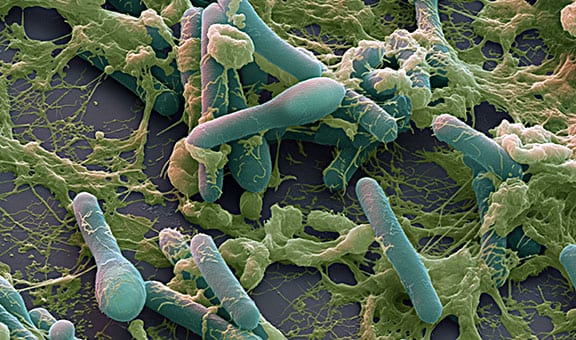 Over 89,000 pounds of ham products recalled for listeria
Approximately 89,096 pounds of ready-to-eat deli-loaf ham products have been recalled after a link was found between recent illnesses and the consumption of those products. The U.S. Department of Agriculture's Food Safety and Inspection Service (FSIS) has determined that the ham items, produced by Johnston County Hams in Smithfield, North Carolina, may be contaminated with listeria.
In fact, the contamination may date back to 2016. Investigators testing deli ham products in 2016 and again in early 2018 found listeria that is closely related genetically to the listeria found in those consumers who fell ill after eating the products. Between July 8, 2017, and August 11, 2018, there have been four confirmed cases of listeriosis, including one death, directly linked to the ready-to-eat deli-loaf ham products produced by Johnston County Hams.
The recalled ham items were produced between April 3, 2017, and October 2, 2018, and shipped to distributors in Maryland, North Carolina, New York, South Carolina, and Virginia. Recalled products include 7 to 8 pound packages of Johnston County Hams, Inc. Country Style Fully Cooked Boneless Deli Ham, Ole Fashioned Sugar Cured The Old Dominion Brand Hams Premium Fully Cooked Country Ham, Padow's Hams & Deli, Inc. Fully Cooked Country Ham Boneless Glazed with Brown Sugar, Premium Fully Cooked Country Ham Less Salt Distributed By: Valley Country Hams LLC, and Goodnight Brothers Country Ham Boneless Fully Cooked.
Listeriosis can cause fever, muscle aches, headache, stiff neck, confusion, loss of balance and convulsions sometimes preceded by diarrhea or other gastrointestinal symptoms. An invasive infection spreads beyond the gastrointestinal tract. Serious and sometimes fatal infections can occur in older adults and persons with weakened immune systems.
To learn more about the ready-to-eat deli-loaf ham product recall by Johnston County Hams, contact the food poisoning lawyers at 1-888-335-4901.