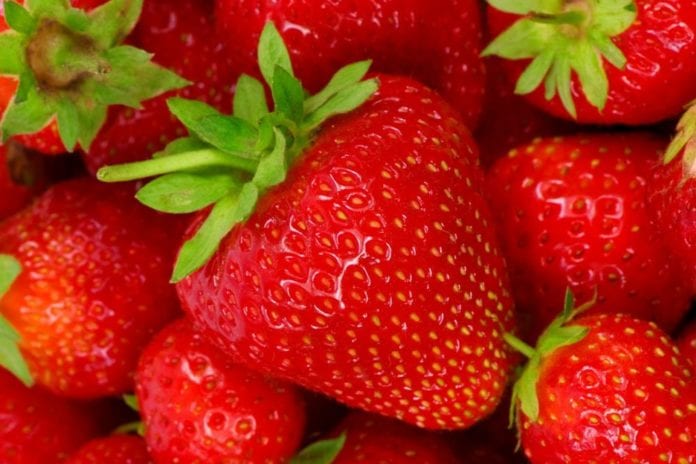 The Virginia Department of Health (VDH) announced a connection between strawberry smoothies from Tropical Smoothie Cafe restaurants and a cluster of Hepatitis A cases late last week.
Tropical Smoothie Cafe Strawberry Drinks Linked to Hepatitis A
The VDH linked the illnesses to smoothies from Tropical Smoothie Cafe restaurant drinks containing strawberries. The strawberries were sourced from Egypt.
"Genetic testing shows the illnesses were caused by a strain of Hepatitis A that has been associated with past outbreaks due to frozen strawberries from Egypt," VDH said in a public release warning citizens of increased Hepatitis A risk.
The business immediately conducted a voluntary recall of all strawberries sourced from Egypt. It has since found an alternate supply of the fruit.
The release also states that "other restaurants, and firms that supply restaurants, may also have received the frozen strawberries imported from Egypt. VDH continues to work with state and federal partners, including the Virginia Department of Agriculture and Consumer Services, the U.S. Food and Drug Administration, and the Centers for Disease Control and Prevention, to identify additional locations where the product may have been distributed."
What to Do If You've Consumed a Potentially Contaminated Drink
All people who consumed a smoothie with frozen strawberries from the restaurant in the past fifty days are urged to watch for symptoms of Hepatitis A. If they begin to occur, the persons are urged to seek medical care and take affirmative action to prevent others from becoming infected.
Such preventative actions include frequent hand-washing after using the restroom, changing a diaper, or before preparing food. It is imperative that those with Hepatitis A stay home from work; this is particularly true for food service workers.
Symptoms of the virus include jaundice (yellowing of the skin and/or eyes), fever, fatigue, loss of appetite, nausea, vomiting, abdominal pain, dark-colored urine and light-colored stools.
Symptoms may develop as far out as fifty days from exposure to the virus, but may also appear within 15 days. Transmission can occur through contact with another infectious person or consuming food or drink that has been contaminated.
If you or a family member became ill have been diagnosed with Hepatitis A and you would like to explore pursuing a legal claim, contact an attorney at Ron Simon & Associates for a free case evaluation by calling 1-888-335-4901 or filling out our free case evaluation form.