Tuna Salmonella Outbreak:  Frozen ground tuna recalled for potential salmonella contamination
In the nation's most recent tuna salmonella outbreak, thirteen people in seven states across the US have become ill after eating frozen ground tuna that is contaminated with salmonella. Two of those people have been hospitalized for the severity of their symptoms, but so far there are no deaths reported.  Jensen Tuna has recalled the frozen ground tuna as the Food and Drug Administration (FDA), the Centers for Disease Control and Prevention (CDC), and state and local health officials investigate the multi-state salmonella outbreak.
Jensen Tuna sources the frozen ground tuna from JK Fish of Vietnam. Potentially contaminated tuna was distributed to restaurants and retailers in Connecticut, Iowa, Illinois, Minnesota, New York, North Dakota, and Washington. The ground tuna was primarily used in food dishes prepared and sold by the restaurants and retailers and was probably not sold directly to consumers.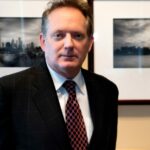 The FDA, CDC, and state health investigators conducted a trace-back investigation into the tuna salmonella outbreak to identify the source of the 13 illnesses. They determined that the frozen ground tuna was the probable source of all the illnesses. So far in this tuna salmonella outbreak , four people each in North Dakota and Washington have become ill after eating dishes made with the contaminated tuna. One case of illness has been reported in each of the remaining states, Connecticut, Iowa, Illinois, Minnesota, and New York.
The tuna responsible for the tuna salmonella outbreak was individually packaged in one-pound bags and sold in 20-pound boxes with lot numbers z266, z271, and z272. Retailers and restaurants should not sell or serve the ground tuna recalled by Jensen Tuna. Food preparers should also be sure to sanitize any surfaces or cooking utensils that may have come in contact with the tuna that is potentially contaminated with salmonella.
This tuna salmonella outbreak is reminiscent of the Moon Marine Salmonella Tuna Outbreak several years ago where imported tuna scrape, used to make spicy tuna rolls, was also contaminated with salmonella.  According to food safety attorney Tony Coveny, "there have been other tuna salmonella outbreaks in recent years, making imported tuna a particular concern.  Tuna is one of the food items we do not subject to a kill step, and that makes its sourcing of utmost importance.  Importers need to be aware of the safety and procedural compliance of those from whom they purchase products like tuna."
Salmonella in healthy individuals will usually pass in 10 days to two weeks, but for some the illness can trigger more serious injuries (such as post-infectious IBS or post infectious reactive arthritis) and even death.