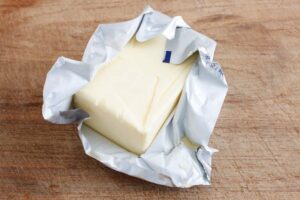 Organic butter recall expanded to include almond butter
Expanding a recall issued for Organic Sunflower Butter on December 11, 2018, Inspired Organics, LLC, has issued an additional recall for Organic Almond Butter. Both products have the potential to be contaminated with listeria monocytogenes.
Lipari Foods, LLC, based in Warren, Michigan, distributed the organic butter products made by Inspired Organics, LLC. The recalled Organic Almond Butter was distributed to retail stores and food service locations throughout Florida, Illinois, Indiana, Kentucky, Michigan, Minnesota, Missouri, Ohio, Pennsylvania, Tennessee, West Virginia, and Wisconsin.
The new recall is for the 16-ounce container of Inspired Organics Organic Almond Butter with a best by date of February 20, 2019, and identified by UPC 863669742540. The recalled products were shipped on or after October 31, 2018.
Inspired Organics conducted testing of the almond butter product after issuing the sunflower butter recall. The tests returned a positive result for listeria monocytogenes contamination. The Michigan Department of Agriculture and Rural Development (MDARD) conducted the original testing of the sunflower butter product, which also returned a positive result for listeria monocytogenes.
Anyone who has purchased either of these organic butter products should not consume them. Listeria monocytogenes is an organism that can cause serious and sometimes fatal infections in young children, frail or elderly people, and others with weakened immune systems. Healthy individuals may suffer symptoms such as high fever, severe headache, stiffness, nausea, abdominal pain, and diarrhea.
For more information about the Organic Almond Butter recall, the Organic Sunflower Butter recall, and the health effects of listeria contamination, please contact the food poisoning lawyers (Listeria Lawyers) at 1-888-335-4901.