The Chipotle foodborne illness outbreaks are some of the most high-profile food safety cases in recent history. Chipotle Mexican Grill agreed to pay a $25 Million Fine, the largest-ever fine in a food-safety case. Chipotle will pay this amount to resolve criminal charges related to Chipotle Mexican Grill Restaurants' role in a series of food safety cases between 2015 and 2018, resulting in over 1,100 people falling sick.
This $25 Million Food Safety Fine may not be a massive amount for a multinational company that just made a $2 Billion revenue in FY 2021. But it is a big statement on following food safety policies. As per U.S. Attorney Nick Hanna for the Central District of California, "…today's steep penalty will remind others in the industry to review and improve their own health and safety practices." Along with the fine, Chipotle Mexican Grill has agreed to enter a three-year Deferred Prosecution Agreement to resolve the foodborne illness outbreak charges and to develop and follow an improved and holistic food safety compliance program.
This article takes a thorough analysis into the history of food safety issues at Chipotle Mexican Grill Restaurants, its causes, and its consequences.
About Chipotle Mexican Grill
Chipotle Mexican Grill, Inc., more popularly known as just Chipotle, is an American chain of fast-casual dining restaurants that has pioneered classically cooked Mexican food using naturally raised meat and other ingredients. As of March 1, 2022, Chipotle has 3,000 restaurants in the United States, Canada, the United Kingdom, France, and Germany, with the latest restaurant opening in Phoenix, Arizona. In addition, Chipotle holds the distinction of being the only restaurant chain of such size that owns and also operates all its restaurants. Ranked on the Fortune 500, the chain was also featured on the 2021 lists for Forbes' America's Best Employers and Fortune's Most Admired Companies.
Founded in 1993 by Steve Ells, Chipotle Mexican Grill saw a meteoric rise expanding its footprint throughout the US and beyond. Interestingly, Ells stepped down as CEO in 2017 and resigned as chairman in 2020, breaking all ties with Chipotle. Today, this organization has expanded to nearly 100,000 employees. This high volume of restaurant staffing is one of the many reasons enforcing company food safety protocols becomes challenging.
Chipotle Food Poisoning Causes
Providing healthy fresh food comes at many risks, and one of them is food poisoning. Unfortunately, this has been often the case with Chipotle Mexican Grill restaurants. While it claims to buy fresh produce from the most reliable sources, it is still possible that the contamination may enter from that point. To understand the reasons for repetitive food poisoning outbreaks at Chipotle, one needs to know more about its history and how it operates.
Operations Through Commissaries:
McDonald's has heavily influenced chipotle from its early days. McDonald's was one of the major investors in Chipotle as it invested $340 Million starting from 1998 when Chipotle Mexican Grill was a small chain running only 13 Mexican grill restaurants in Colorado. Though McDonald's parted ways in 2006, it left behind its legacy practices of industrial food sourcing and processing and getting the most out of supply chain economics.
Large-scale processing hubs, better known as commissaries by Chipotle, have been in use since the early days and are responsible for preparing a good amount of Chipotle's meat. Braising meat in the Chipotle restaurant's tiny kitchen is not practical or efficient. The same is the case with Barbacoa and Carnitas, as they are vacuum-packed and heated for a long duration at these commissaries. This means that the commissaries prepared and delivered a good portion of Chipotle's fresh food served at the restaurants. Then, the staffers assemble them in front of the customers based on their preferences.
Compromising on Staff Operations:
Apart from sourcing raw materials, the other source of contamination has been the people dealing with the food. Several Chipotle foodborne illness outbreaks have been traced to an ill restaurant staffer working and handling the food. This directly contradicts the company's food safety protocols laid down by the company. But busy shifts, lack of workforce, and supervisory oversight result in sick staff members transmitting diseases to the food. In 2020, Massachusetts imposed a $2 Million fine to Chipotle for labor violations, including underage worker exploitation.
Quality is always inversely proportional to the time taken, especially in the food sector. But speed was one of the top priorities of Steve Ells, the former CEO of Chipotle "We all think about the Chipotle line. … How do you do it faster?" he said in his 2014 interview with Bloomberg. "Throughput is something that we always will have to think about. Faster, faster, faster, faster." Given this emphasis on speed, the processes at Chipotle restaurant have grown in such a way that it can serve Chipotle customers their food in just 3-4 minutes. Quite a benchmark even for the fast-food industry. But this quest for speed also results in staff working in high-pressure situations, overlooking food safety protocols, or breaking food safety laws.
Food Safety Program not Prioritized:
Planning an improved food safety program and executing it throughout a large organization is challenging, time-consuming, and costly. At Chipotle, the higher management did not give the cost of food safety programs its due importance. With a massive workforce and supply chain mechanism, this cost was bound to run into tens of millions. The management rejected the idea of increasing the selling price of their menu items to cover this cost. Not that Chipotle was not earning good profits. But, they invested the profits and the revenue back in opening new outlets and expanding the reach worldwide rather than investing that in food integrity and safety.
Food safety programs operate on three layers: Infrastructure, Processes, and People. Investing capital can quickly take care of the first layer. For the processes, Chipotle hired some of the best consultants to revisit their existing working practices and come up with better food safety compliant processes. However, the third aspect – People is an exercise of change management that takes time. Most Chipotle restaurants are short-staffed and overworked. Also, there is high attrition resulting in a revolving door scenario. The concept of a centralized food safety council was also missing. All these factors make the implementation of the food safety program all the more challenging at Chipotle.
Decoding Food Safety Case Science
To comprehend the series of food poisoning cases at Chipotle, one needs to gather some basic scientific knowledge about how these outbreaks happen, their transmission, and their effect on the victims. In terms of root cause viruses, we can classify the Chipotle restaurant poisoning cases into the following five categories:
1) Hepatitis A:
Hepatitis A is a foodborne virus transmitted through infected food and usually takes 15 to 50 days for the symptoms to get severe. Hepatitis A is usually spread by consuming adulterated food or water contaminated with infected feces. The usual symptoms are vomiting, nausea, diarrhea, jaundice, fever, and abdominal pain. Elderly victims also have the risk of liver failure. Washing raw materials properly, cooking at the proper temperatures, and regularly washing hands are some of the preventive measures taken in the food industry.
2) Norovirus:
The most common cause of gastrointestinal illness, norovirus infection, results in diarrhea, vomiting, stomach pain, and sometimes painful headaches and fever. Norovirus is referred to as the 'Winter Vomiting Bug' in Europe. This virus also spreads through infected feces, contaminated food, or water sources. While it is not as dangerous as other food poisoning viruses, it can lead to dehydration, complicating the medical health of victims with other comorbidities. Norovirus spreads quickly through contaminated surfaces as well. Hence, an infected restaurant staffer is likely to transmit the virus and result in an outbreak. The best way to prevent a Norovirus outbreak is sanitary food preparations and not letting infected staffers work.
3) E. coli:
Escherichia coli (E. coli) is a bacterium commonly found in the gut of humans and warm-blooded animals. Most strains of E. coli are harmless. However, some strains like the Shiga toxin-producing E. coli can cause acute and widespread foodborne diseases. The most common transmission cause is consuming adulterated foods such as raw or undercooked meat, untreated milk, or contaminated raw materials like vegetables, sprouts, or fruits. This is why restaurants such as Chipotle, which serve fresh farm products, are more likely to become epicenters of E. coli outbreaks. Its symptoms include bloody diarrhea, abdominal cramps, nausea, and severe fatigue. Regularly washing hands, robust sanitization mechanisms in the supply chain, and cooking and storing food at the correct temperatures are the best way to prevent E. coli foodborne illness outbreaks.
4) Salmonella:
One of the most common causes of food poisoning in the United States, Salmonella bacteria, is spread through food and water contamination. Food infected with it tastes and smells normal, making the virus hard to detect. Raw or undercooked meat, unpasteurized milk, processed food, and raw vegetables and ingredients are common causes of the virus. Salmonella poisoning can cause diarrhea, vomit, dehydration, and high fever. Keeping the raw materials, restaurants, and food workers clean, classified storage, and proper cooking temperature can help prevent Salmonella.
5) Clostridium perfringens:
Clostridium perfringens is a pathogenic bacterium found in decaying vegetation, soil and even the intestinal tract of warm-blooded animals, including humans. The Centers for Disease Control estimates that these bacteria cause over 1 million illnesses every year in the United States. When stored at unsafe temperatures, raw meat and poultry help this bacteria multiply. When such tainted food items are consumed, they can cause watery diarrhea, stomach cramps, vomiting and fever. Clostridium perfringens can be prevented by sourcing raw materials from reliable vendors, classifying and storing food in the right conditions and ensuring restaurant staff maintains hygiene.
History of Food Safety Cases at Chipotle
Chipotle Mexican Grill Inc. takes pride in serving fresh farm produce without any industrial processing. However, this fresh-tasting advantage comes at the risk of food contamination as farm-fresh produce is hard to clean. In addition, decentralized storage, overworked and undertrained staff further increase the probability of food contaminations at Chipotle.
Following is the chronology of food poisoning at Chipotle:
In March and April 2008, the San Diego County health department traced a Hepatitis A outbreak in San Diego Country region to a single Chipotle Mexican Grill located in La Mesa, California. Around 22 people who had eaten this La Mesa Chipotle restaurant tested positive for hepatitis A. Four Chipotle customers developed severe symptoms and had to be hospitalized. While the origin of the virus could not be traced, it is assumed that one of the restaurant employees who also tested positive was the host of the outbreak.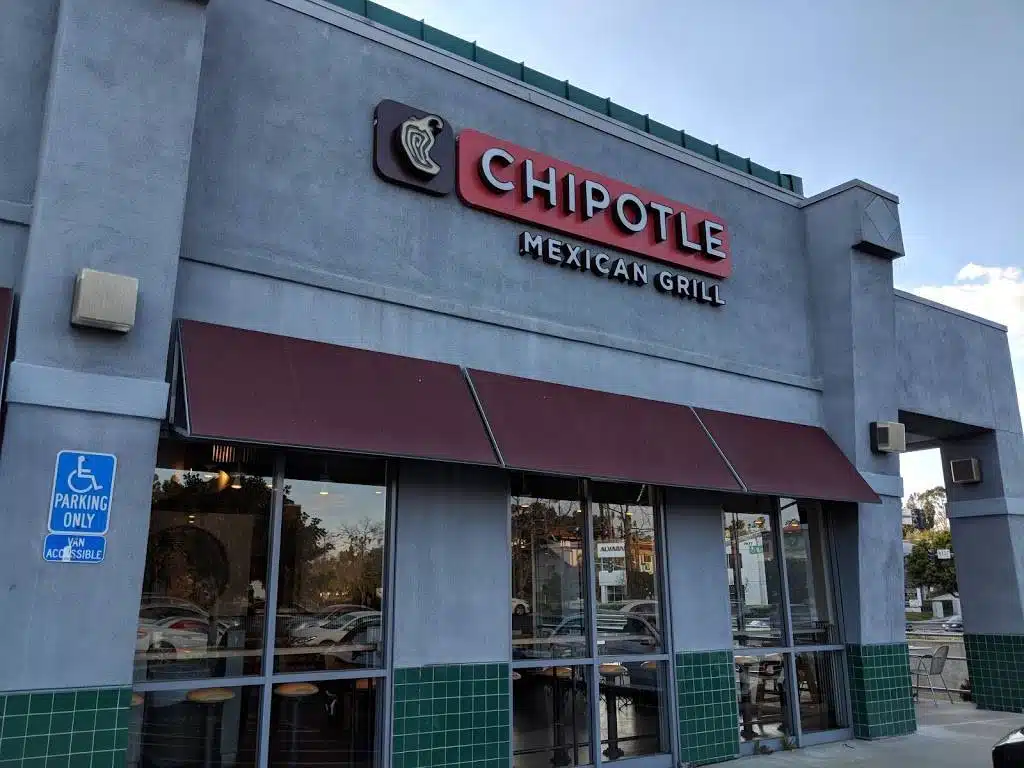 April 2008 got worse for Chipotle as over 500 people fell ill after eating food at the Chipotle Grill Restaurant near Kent State University in Ohio. They developed symptoms like diarrhea, vomiting, and nausea due to norovirus contamination. Kent State University had organized a blood donation drive, and the donors were given Chipotle restaurant food coupons, which resulted in a high level of exposure. The state health department said the outbreak was due to Norovirus Genotype G2 but could not pinpoint the origin. The restaurant voluntarily shut down for a day, during which they replaced the food materials and sanitized the equipment. The restaurant opened the next day with employees from other store locations, which meant that a sick employee could have been a cause of the food safety case.
3) E. coli Outbreak – July 2015 – Seattle:
Precursors to Chipotle's massive nationwide E. coli outbreak of 2015 were witnessed in July 2015 in Seattle. It was reported that five people were infected with E. coli O157:H7 rare strain, out of which two needed hospitalization. The food safety case was traced to a single Chipotle Mexican Grill in Seattle. However, as the number of people affected was very low, the public health investigators could not conduct a proper investigation.
The Ventura County Public Health Division staff investigated a norovirus outbreak involving a Chipotle restaurant located in the Simi Valley Town Center. It is reported that 80 Chipotle customers and 18 restaurant employees developed symptoms, and laboratory testing confirmed the presence of the virus. However, the health department could not ascertain the root cause of the outbreak. The restaurant was closed and opened after a thorough sanitization and cleanup drive. The New York Times reported that more than 200 victims were involved in the Chipotle Simi Valley norovirus outbreak.
A few weeks after the food safety case, a federal class-action lawsuit was filed in the U.S. District Court for the Central District of California. The main claim was that Chipotle restaurant allowed a sick employee to work for two days violating food safety norms. The lawsuit also says that the total number of victims was 234 and that the infected employee could have come in contact with more than 3000 meals. In addition, the deep cleanup of the restaurant carried out hurriedly was to hinder the investigation by public health officials.
Minnesota Department of Health reported a Salmonella outbreak among people who had eaten at 17 different Chipotle restaurants in Minnesota. Over 100 victims were affected by this outbreak, of which 17 cases were severe and saw hospitalization. A series of tests and analyses at the public health laboratory stated that the Salmonella Newport bacterium caused the outbreak. It was found that most of the victims had eaten either tomato salsa, carnitas, or brown rice. This helped in tracing the source back to a batch of contaminated tomatoes. However, whether the tomatoes were contaminated at the source or during packaging was not ascertained.
The two Chipotle E. coli foodborne illness outbreaks in October and December 2015 proved massive as the outbreak quickly spread to over 13 states. This brought a lot of attention of the federal public health officials to Chipotle and its working processes. Around 60 ill patrons tested positive for this outbreak, out of which 22 victims needed hospitalization. However, the Centers for Disease Control, Food and Drug Administration, and other investigating agencies could not determine the origin of the outbreak as the victims were widespread, and the sourcing of Chipotle's restaurants was also varied.
Chipotle had to close down 43 stores in the wake of the outbreak and restart them post a thorough cleaning and sanitization in line with the food safety laws. This outbreak also brought a bad reputation to Chipotle Mexican Grill Inc, along with a 12% drop in their shares.
Even when Chipotle was under fire for the E. coli outbreak, it found more trouble as over 120 Boston College students fell sick after eating tainted food at the Brighton Chipotle Mexican Grill. Victims included several members of the Boston College basketball team. The Boston Inspectional Services Department began investigating these multiple cases of gastrointestinal illness. The lab tests affirmed the presence of norovirus, and because the students were living near each other, the exposure was rapid. As a result, Boston Inspection Service shut down the particular Chipotle Mexican Grill, citing multiple food violations.
The authorities could trace down the outbreak to a particular sick employee that was allowed to work. Apart from that, they also found that chicken and steak were being held at a lower temperature on the service line than recommended. This series of outbreaks was a wake-up call for Chipotle. On February 8, 2016, all nationwide Chipotle eateries were closed for an all-staff meeting on food safety. In addition, Chipotle hired a new head of food safety and institutionalized a robust food safety program to ensure no such outbreaks happen again.
The positive impact of the revised food safety practices was short-lived as Chipotle failed food safety laws serving adulterated food in Virginia. In July 2017, Loudoun County Health Department stated that over 135 ill patrons tested positive for norovirus after eating food at the Chipotle Mexican Grill in Sterling, Virginia. Public health investigators traced the source to an ill food handler who was allowed to work at the eatery. Chipotle blamed this on the store manager for lax sick policy enforcement which resulted in food safety response protocols being not followed. But its shares tumbled over 10% post the outbreak news.
In late July 2018, the Ohio Department of Health reported a Clostridium perfringens outbreak caused by the Chipotle Mexican Grill in Powell, Ohio. Over 640 people became ill due to the outbreak in just a week. The outbreak's origin was not traced, and the restaurant was opened after replacing the food material and sanitizing the store. This Chipotle outbreak is one of the worst incidents traced to a single restaurant.
Strengthening the Food Safety Program
Chipotle has been highly customer-centric from its inception, and it would be unwise for one of the largest fast-food chains to not revamp its food safety measures after the series of outbreaks. Apart from roping in some of the best consultants and creating of food safety council, it has also reviewed its existing processes, introduced new food safety response protocols, and invested in educating its employees and vendors. The idea was to implement a robust and improved food safety program. Below are some of the initiatives it has taken to strengthen the food safety system.
Food Safety Visual Reminders:
All Chipotle restaurants now have a 3'x2′ poster in the kitchen, with the 'Top 7 Food Safety Things to Remember'. The poster's contents include a healthy work environment, hygiene, and cooking at the correct temperatures.
Supplier Intervention:
Chipotle has set several stringent standards on the suppliers apart from the usual regulations to mitigate food safety risks even before the food ingredients reach its premises. A series of checks and balances have been implemented, including surprise audits.
Deploying Advanced Technology:
Chipotle has pioneered novel methods for food processing in QSR format. The Sous Vide process is used at the commissary level to heat the steak and make it safe before sending it to the restaurants. Balancing is also used, which helps remove harmful bacteria from raw food.
Mandatory Wellness Checks:
The Food Safety Leader conducts Wellness Checks every time an employee enters the kitchen in a Chipotle restaurant. This prevents sick employees from working. The information from these checks is well documented and archived.
Linking Incentives to Food Safety:
In 2022, Chipotle has tied its environmental, social, and governance goals to executive compensation. As a result, the performance of employees on the set parameters, which largely includes food safety, will positively or negatively impact their annual incentive by 15%.
The episodes of food poisoning at Chipotle serve as a case study for fast food chains and food companies on the importance of food safety protocols, quality staffing, and incorporating a food safety culture first. Its resounding growth may not have taken much of a hit by these incidents, but it has learned the valuable lesson that providing farm-fresh food requires much more diligence and consistency than in standard QSRs. Be it any form of the food industry; food safety is paramount. Learning its lessons, Chipotle takes food safety very seriously now. With the advent of technology and innovations, new practices are being put in place to enhance food integrity and food safety. At the same time, it is imperative that industry stakeholders also emphasize foundational elements like hygiene, sanitization, and employee wellness.