According to a national food poisoning lawyer, state and federal health officials are still struggling to make sense of a two-state Listeria outbreak that has left one dead and seven ill.
The outbreak caused one death in California and seven illnesses in Maryland.  All victims but one required hospitalization. All the victims are Hispanics, two mother-infant pairs and a newborn were among them.  Listeria is most dangerous to pregnant women.
The source of the contamination came from fresh cheese curd "likely produced" by Delaware-based Roos Foods and repackaged by the Maryland-based Megamart food chain's store in Virginia.  According to a national food poisoning lawyer with experience in listeria cases, cheese is often a source of listeria outbreaks.
On Feb.10 food safety inspectors from the Virginia Department of Agriculture and Consumer Services reported the Listeria monocytogenes bacterium was isolated from a sample of Cuajada en Terron (fresh cheese curd). This was the first report of the growing public health emergency.
The sample taken from a Megamart in Manassas, VA, was being sold in clear, unlabeled plastic bags in the retail cheese display cooler of the grocery store, no proper lot date or coding information was included on the product's packaging.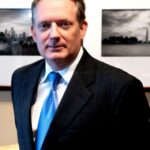 Five days after the first report was made Virginia issued a public health warning, instructing consumers not to eat the product and dispose of it at once. At this time, Virginia health officials had no knowledge of any Listeria illnesses or deaths associated with the product.
Listeria monocytogenes are an especially feared pathogen because outbreak fatality rates of 20 to 40 percent have been experienced. Since Feb. 19, Maryland health officials have warned the public not to consume any cheese product made by Kenton, DE-based Roos Foods. On Feb. 21 the federal Centers for Disease Control and Prevention (CDC) came out with a report linking the eight cases in two states.
On Feb. 23 Roos Foods issued a voluntary recall of some of their cheese products including: Mexicana, Amigo, Santa Rosa De Lima, and Anita brand cheeses distributed in Maryland, Virginia and Washington, D.C. Other Roos Foods brands named in the public health warning include: Santa Rosa de Lima, Amigo, Mexicana, Suyapa, La Chapina, La Purisima and Crema Nica. Onset of the illness range from Aug. 1, 2013, to Nov. 27, 2013.
Megamart is a Latino supermarket chain with five stores in Maryland – Silver Springs, Hyattsville, Riverdale, Rockville, Gaithersburg – and a sixth store in nearby Manassas, VA.
Health officials have not yet stated if the California death is connected to food purchased at a Maryland or Virginia Megamart store. According to a national food poisoning lawyer, outbreaks often begin as local reports and then expand as more and more victims are identified.
Listeria has a long incubation period, it can take up to 70 days for the first symptoms to appear, symptoms are onset and include: fever, muscle aches, nausea or diarrhea, headaches and stiff neck.
Fatalities caused by Listeria are usually seen in young children, elderly people, or those with weakened immune systems. It is especially dangerous for pregnant woman and can lead to complications such as miscarriages, stillbirths and neonatal illness.
For more information about a listeria outbreak, the impact of listeria on pregnancy, or to speak to a national food poisoning lawyer, call 1-888-335-4901.