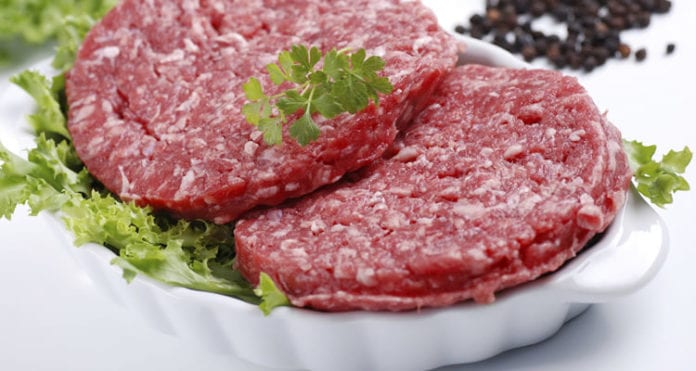 A Detroit company, Wolverine Packing Inc., issued a recall late last week after nearly a dozen individuals were sickened by E. coli O157:H7. The outbreak was first believed to be a localized outbreak in 5 Michigan counties, but that was before Ohio residents tested positive for the same serotype, and more importantly, an identical PFGE match, to the outbreak strain of E. coli. As the trace-back investigation continued Massachusetts and Missouri were added to the list of states that received the tainted beef.
Now, the Food Safety and Inspection Service (FSIS), a branch of the U.S. Department of Agriculture (USDA), which oversees food-borne pathogen outbreaks in non-fish meat products, has expanded the list to include Wyoming, Florida, Illinois, Indiana, Kentucky, Pennsylvania, and Tennessee. FSIS officials have identified Gordon Food Service Marketplace of Wyoming as a distributor to Florida, Illinois, Indiana, Kentucky, Michigan, Ohio, Pennsylvania, Tennessee, and Wisconsin. FSIS has also identified at least three other distributors, including Surf N Turf Market in Siebring, Florida, M Sixty Six General stores in Orleans, Michigan, and Buchtel Food Mart in Buchtel, Ohio.
According to the Centers for Disease Control and Prevention (CDC), there have been at least 11 confirmed cases in four states, including five victims identified in Michigan; four identified in Ohio; and one identified in each of Massachusetts and Missouri.
Wolverine Packing Co. States Product has Not Tested Positive for E. Coli
A company spokesman has stated that none of its ground beef has yet tested positive for E. coli in the epidemiological investigation in the outbreak's aftermath. This, however, is not considered significant by health experts and investigators because the tainted product was processed between March 31 and April 18, with illnesses presenting between April 22 and May 2. The illnesses are therefore limited, as of this moment, to a particular batch no longer in the Wolverine Packing facility. And even in the absence of an epidemiological match at the processing facility, the highly significant trace-back evidence is deemed conclusive evidence of the source of the pathogen. Trace-back evidence of this sort is definitive and enables health officials to determine, with certainty, the source of many outbreaks.
This outbreak will likely continue to grow both in terms of the geographical reach of the recall and in terms of the number of victims as more isolates are tested and the distribution documents are analyzed more thoroughly.