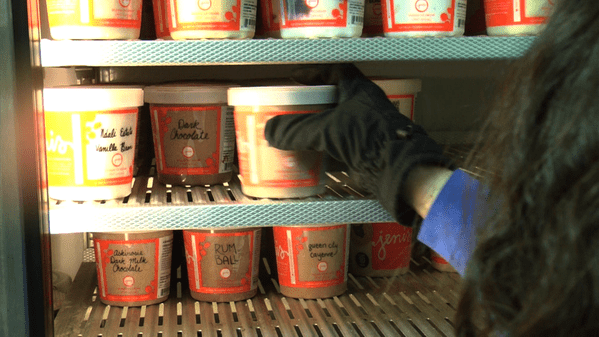 The Columbus-based ice cream company Jeni's Splendid Ice Creams has temporarily closed its down its retail stores and recalled the associated product citing the "possible presence of Listeria." The establishments, which are in Columbus, Chicago, Cleveland, Nashville, Atlanta, Los Angeles and Charleston, have temporarily closed – following major news coverage of another ice cream manufacturer and retailer, Blue Bell Creameries. Blue Bell was forced to close following multiple Listeria illnesses and reports of as many as three related deaths. Although not common in ice cream, Listeria is unique in that it can survive in cold temperatures, and is a major threat in the cold meat market.
In the aftermath of Jeni's Splendid Ice Creams announcement, the Sun Times interviewed national Listeria Lawyer Ron Simon for an article entitled Jeni's Ice Creams: Listeria Outbreak Snowballs as Recall Grows – Sun Times. Ron Simon, the senior partner at Ron Simon & Associates, spoke with the Sun Times about Listeria. When asked about outbreaks of Listeria, Simon explained that the "Listeria outbreaks are not as common as other pathogens, i.e. E. coli or salmonella, but there have been a few major outbreaks in the last few years related to cheese and cantaloupe," but this does not tell the whole story, because "In truth, Listeria is far more dangerous .. . An estimated 90% of victims who contract Listeria must be hospitalized. An estimated 15-20% die as a result."
Simon, who also represents a number of the victims in the current Blue Bell Ice Cream outbreak, also answered questions on that outbreak, Simon noted that there are victims going back as far as five years in the blue Bell Creameries outbreak, noting "this can happen when a pathogen finds its way into cracks and crevices in machinery over time, and then emerges due to an acute event such as moving the machinery, improper washing, etc. It can also happen if the pathogen comes from a supplied ingredient such as milk, and that milk facility has the same problem." Simon, who is headquartered in Texas where Blue Bell Creameries has its main facility, notes that a number of the identified victims are also Texas residents, including clients of Simons.
Simon Agrees Closing Both Blue Bell Creameries and Jeni's Splendid Ice Creams was Necessary
Simon also stated he agreed that the two facilities had to be shut down to prevent further illness, especially since it remained uncertain what caused the Listeria to get into the ice cream. Simon, while not overly critical of Blue Bell Ice Cream per se, did object to the initial piecemeal approach that Blue Bell and others take in recalling small amounts of a product and only expanding the recall when confirmed illness or environmental samples force a company to do so. When an outbreak starts an a company cannot state with confidence that it knows the source of the contamination, the only safe action is to engage in an immediate recall and to pause operations. Simon believes a closure is often necessary "until all of the facilities and machinery can be thoroughly cleaned and tested to make sure the Listeria bacteria have been removed."
Jeni's Splendid Ice Creams CEO John Lowe also issued a statement which can be read in the same Sun Times article.