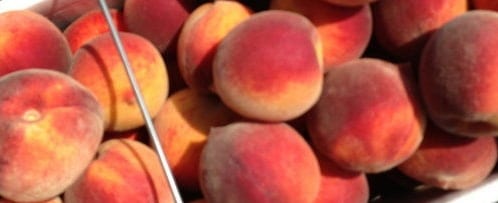 Salmonella Strikes Again: Bagged Peaches from Aldi Recalled Due to Potential Salmonella Contamination
            Following several Salmonella outbreaks across the country, including the Newport Salmonella outbreak, a reported 68 people have Salmonella Enteritidis in nine states, with 14 requiring hospitalization, as of August 19, 2020. The CDC currently suspects the source of the outbreak to be bagged peaches from ALDI, because many of the outbreak victims have reported consuming the product in several states. Under the brand name "Wawona",  bagged peaches have been recalled from ALDI locations in Connecticut,  Illinois, Iowa, Kentucky, Massachusetts, Michigan, Minnesota, New Hampshire, New York, North Dakota, Ohio, Rhode Island, South Dakota, Vermont, West Virginia, and Wisconsin. ALDI has additionally recalled organic bagged peaches in the above states, though the CDC is currently only concerned with Wawona-brand bagged peaches. Customers who have previously purchased the product should not consume it, rather dispose of it immediately or return the product to the store of purchase for a full refund. The CDC also recommends sanitizing all surfaces in the peaches vicinity to avoid cross contamination.
Consumers can reach Wawona Packing Company LLC Customer Service at 1- 877-722-7554 regarding any questions over the outbreak.
According to the CDC, symptoms of a Salmonella infection typically begin 1 to 3 days after ingesting the bacteria, though some report symptoms as early as 6 hours and as late as 6 days after ingestion. Symptoms of salmonellosis, the infection caused by Salmonella bacteria, include typical food poisoning symptoms such as diarrhea, fever, and cramping, though some have also reported nausea, vomiting, and a headache. The majority of people recover from the infection without treatment, though those with a severe infection may need a treatment of antibiotics. People with weakened immune system, the elderly, pregnant women, and children, are more at risk for a severe infection. Some patients may need to be hospitalized due to dehydration from excessive diarrhea or due to the severity of their gastroenteritis. If you believe you are suffering from Salmonella poisoning, contact your doctor for the best course of treatment. In addition, many of the victims may have a valid claim for medical expenses, lost wages, and other remedies and are encouraged to speak to a salmonella lawyer.